Michael Jackson Eternal Legend II Cover
DJ September 7th is releasing his sequel of the Michael Jackson Eternal Legend Project, and He let me design the artwork, I've made this collage using all Real MJ Property, I've got the photos of his Glove, crests, shoes & Awards from Kanye West's Gallery Blog about Neverland Lost.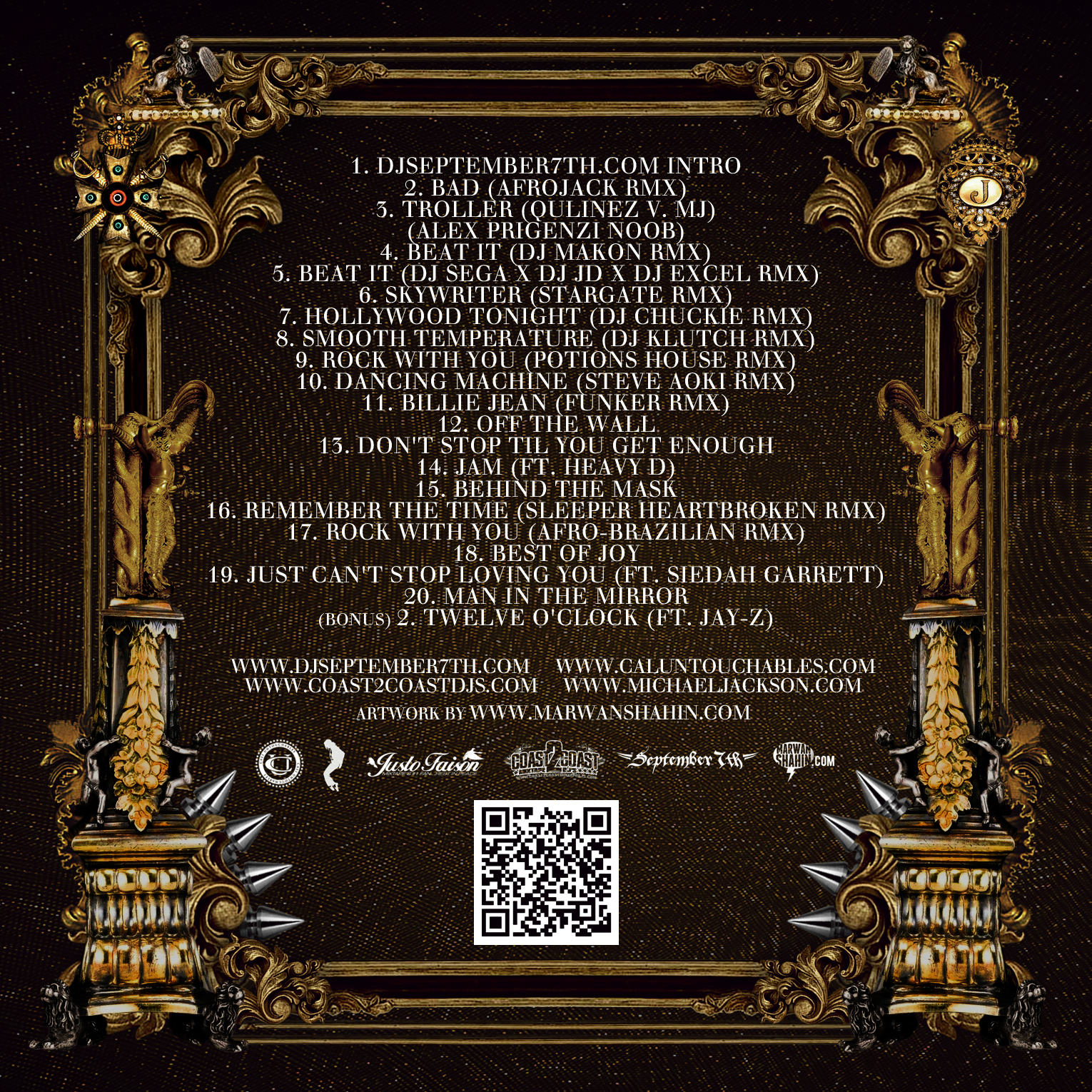 This mixtape also is presented to you in honor of Michael Joseph Jackson as today is the 3-year anniversary of his untimely passing. Legends may live forever, but this legend is forever eternal. Enjoy. Share with a friend today. And his fans!
DJ September 7th presents "Michael Jackson - Eternal Legend II"